The campsite in pictures
Video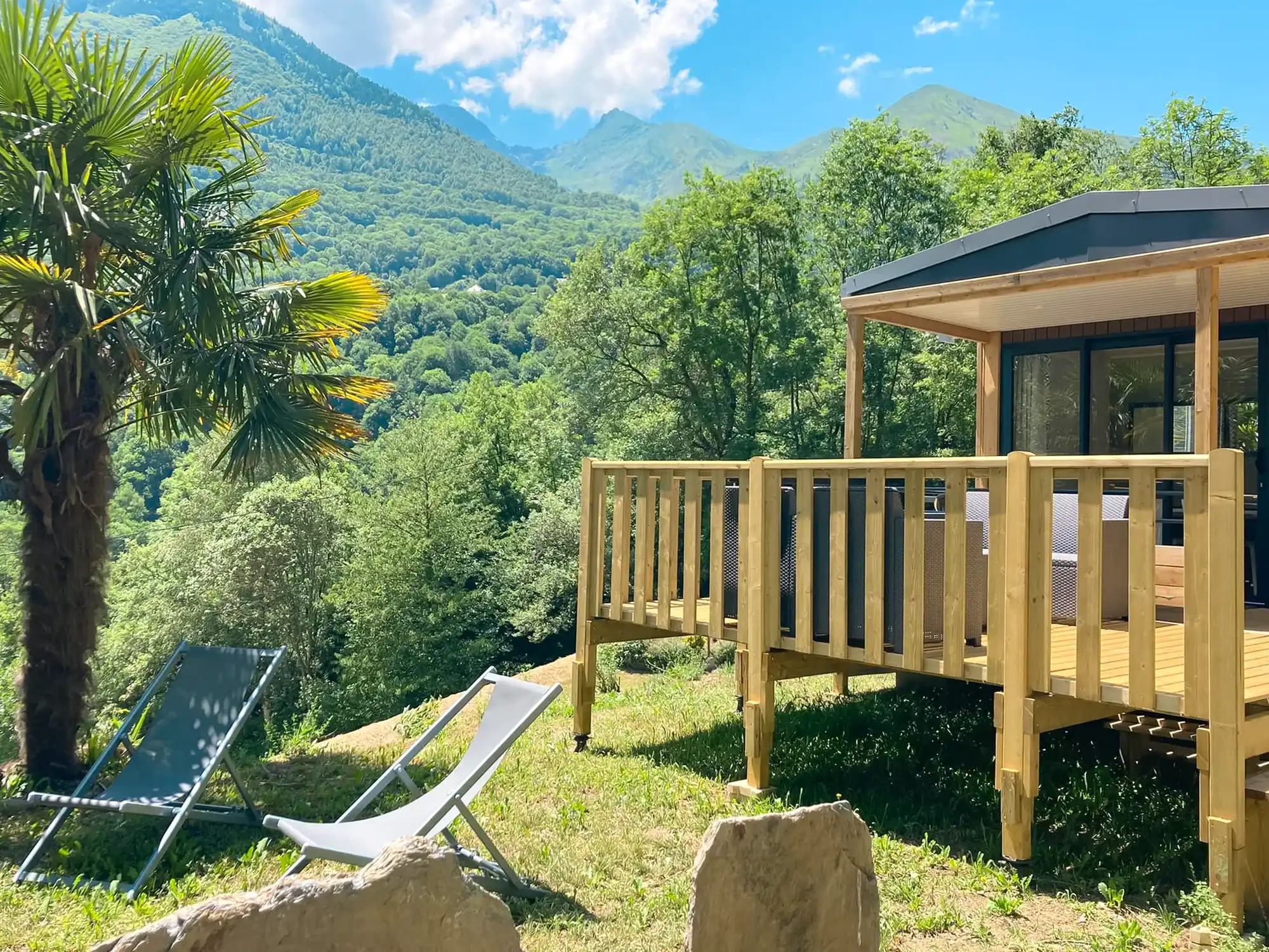 Camping at its best
close to nature
in Luz-Saint-Sauveur
The 4-star Camping International de Luz-Saint-Sauveur is located in the Gavarnie Valley, 15 km aboveArgelès-Gazost on the way to Gavarnie and 19 km from the Col du Tourmalet and Pic du Midi, at the entrance to the Pyrenees National Park.
With its excellent location, it will become your base camp for walks and hikes.
HIGHLIGHTS
+ Campsite 1 km from the village
+ Nature and authenticity
+ Beautiful aquatic area
+ Base camp for walks and hikes
+ Family and children's activities
+ 360° panorama of the mountains
+ Located in a commune of the national park*.
*Dogs are not allowed in the Pyrenees National Park.
A nestled campsite
in the heart of the mountains
Your stay at the pace
of the
camping in the
Pyrenees
The ideal place for families with children to stay in the Pyrenees, our campsite offers plenty of entertainment for all, especially for children aged 4 to 12. We have chosen to organize a limited amount of evening entertainment to preserve the peace and quiet of our holiday-makers (no entertainment reserved for teenagers).
A true paradise for young and old, our campsite offers a whole range of services to ensure you have a great time. Meeting new friends, games and activities in the morning followed by a relaxing afternoon with the family for 4-12 year olds, swimming, hiking and discovery for all, cycling for Dad, etc. Back at the campsite, come and taste our pizzas and spend a pleasant evening playing a board game or a traditional wooden game.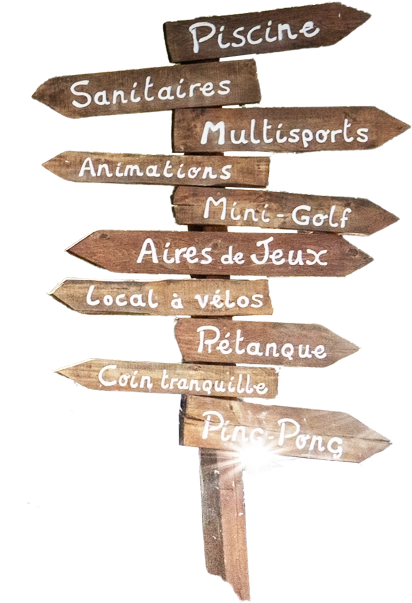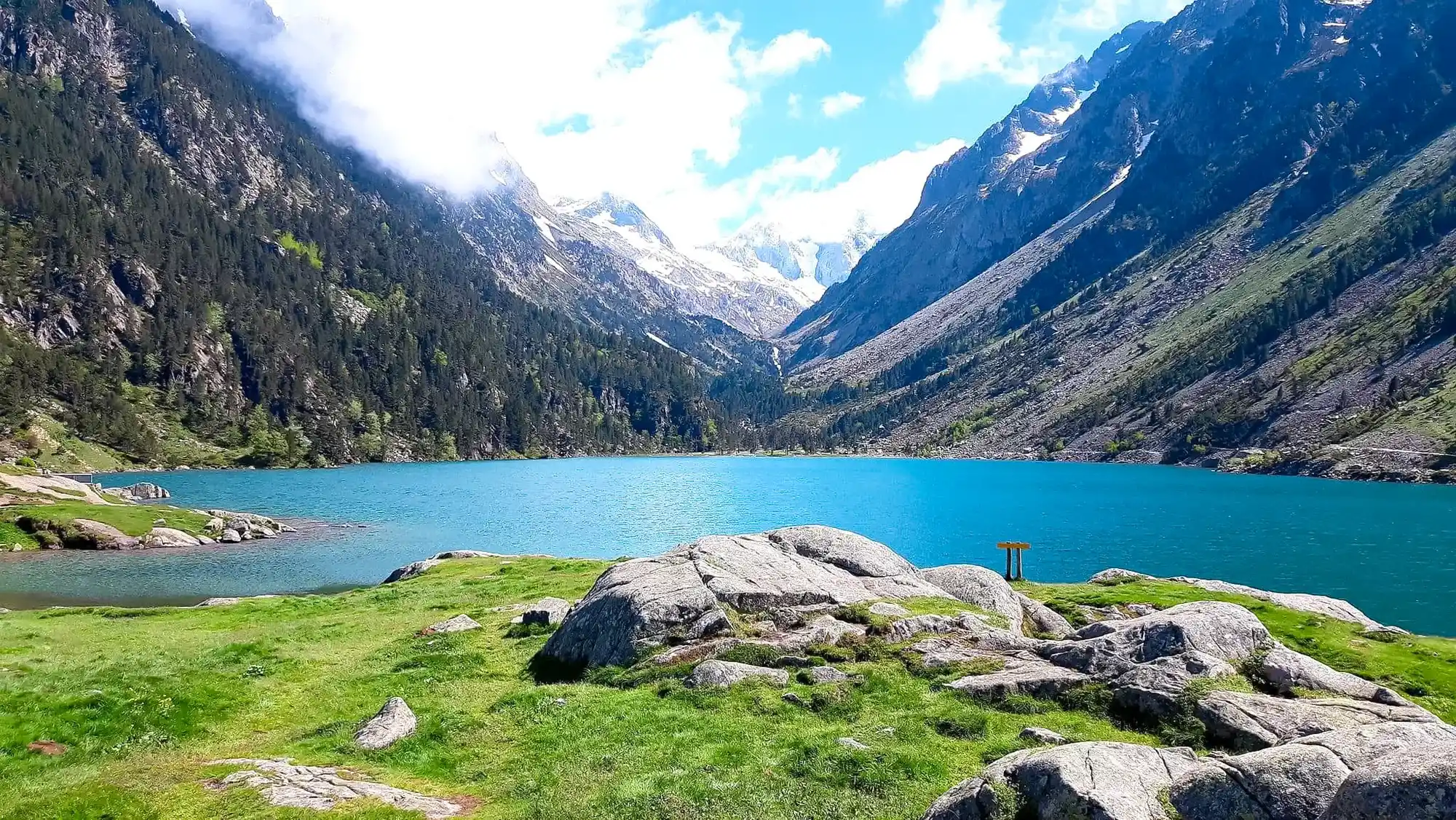 Our campsite is committed to the environment
Your campsite is committed to sustainable development and environmental protection. Our aim is to minimize the impact of our activities on the natural world around us: reducing energy consumption (gas, electricity), reducing consumption of natural resources (water), reducing the amount of waste we produce, etc. By adopting these actions on a daily basis, together we can help protect our planet. This policy is essential if future generations are to benefit from the Earth's natural riches.
Enjoy a swim!
The campsite's water park in Luz
Choose a campsite with a family atmosphere that will provide you with moments of calm and relaxation for an unforgettable vacation, close to nature.
On the program: well-being and relaxation in the campsite's heated pools and jacuzzis.
Our campsite has two swimming pools, one of which is covered, two jacuzzis, one of which is covered, and a paddling pool.
Aquatic area
accommodation to suit you!
Your vacation in a rental with panoramic views of the Pyrenees
Enjoy unusual and unusual accommodation in Luz, in the heart of the mountains, to recharge your batteries and explore our beautiful mountains.
Halfway between a tent and a mobile home, the coco sweet offers a new kind ofcosy, fully-equippedaccommodation with 4 beds.
Campétoile is a simple, practical, fun, natural and ecological outdoor camping accommodation for 2 to 4 people.
Its wood and canvas structure, with a transparent roof canvas for sleeping under the stars, can be closed to suit your needs.
Looking for a holiday that lets you feel even closer to nature? Rent one of our pitches in the Pyrenees.
The most beautiful sites to visit
in the heart of the Pyrenees
Camping INTERNATIONAL **** in Luz-Saint-Sauveur is located at the entrance to the Pyrenees National Park, in the Gavarnie valley and Barèges, i.e. close to some of the greatest sites in the Pyrenees : Cirque de Gavarnie 30 min and 20 km away, Barèges and the Tourmalet pass 35 min and 19 km away, the Pic du Midi 45 min, Pont d'Espagne and Lac de Gaube in Cauterets 40 min, Lourdes 30 min, etc.
Come and discover our many mountain activities: hiking, rafting, paragliding, canyoning, zip-lining, etc. Our campsite is also ideally situated for cycling. Cyclists, take on the greatest Pyrenean passes (secure bike storage available).
Want to disconnect and take a deep breath offresh air in the midst of majestic nature? Simply enjoy the magnificent view from your camping pitch or mobile home, right in the heart of the Pyrenees mountains.
Come and breathe the fresh air! Base camp for your vacation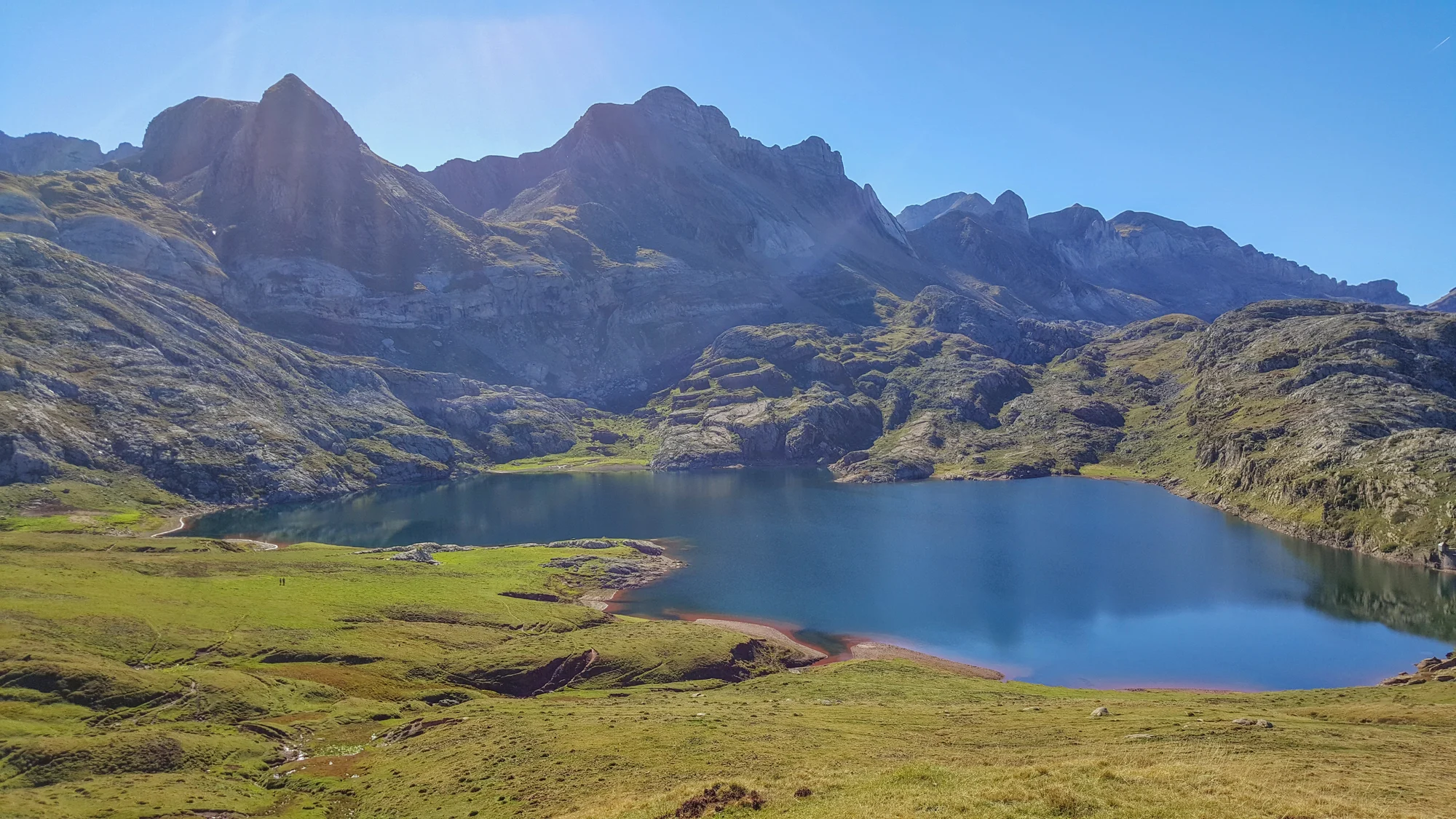 What our customers say
Excellent family campsite Very quiet, well shaded with plenty of space between the mobile homes.
Our children enjoyed the slide and the two heated pools (with a magnificent view). And the little extra: mini golf!
The welcome was perfect, both on arrival and on departure. We'll be back and will recommend this campsite ☺️
Excellent stay, ideal location for the campsite and mobile home!
The campsite is very well situated 1/2 hour from the cirques or Argeles. A 10-minute walk from Luz and the supermarket where you'll find everything you need. You can do everything without too much travel (hiking, cycling, mountain biking, visits).
The campsite is very quiet, well planted with trees and clean, with a friendly welcome. The swimming pool is ideal for families, with 2 large pools, a slide and 2 jacuzzis. The upper pool has a small non-slip beach, ideal for children who can't swim. Artificial grass everywhere, it's soft.
The view of the mountains is impressive, you can't get enough of it.
We'll be back next year for the rest of the walks!
Superb experience!
Very warm welcome from the whole team. A clean campsite, with a variety of activities and excellent catering. The children were warmly welcomed in the morning by Martine, who offered them manual activities and a quality, very human presence.
The campsite is very well located, with a magnificent view from the tent. I highly recommend this campsite and will certainly be coming back.
Just great, every time I'm there I have a great holiday. I highly recommend it!
Activities nearby: There are activities for everyone Mini golf, petanque pitch, City Park, entertainment room, two swimming pools….
And nearby, you can go hiking or cycling, paragliding, Deval montain, via ferrata, tyrolean traverse, canyoning, rafting……
Or relax in the peace and quiet.
There really is something for everyone 😅.
See all Google reviews
Any questions? Campsite info here!
When is the campsite open?

The campsite is open from May 25 to September 20.
Are pets allowed on the campsite?

Pets are allowed on camping pitches (tents, camper vans, etc.). Pets are not allowed in mobile-home rentals.
Is the campsite VACAF approved?

The campsite is not VACAF approved.