Aquatic area and jacuzzis
camping in Luz-Saint-Sauveur
Enjoy a swim in the heated water park
At Camping International de Luz-Saint-Sauveur in the Pyrenees, you'll find everything you need to keep cool: heated pools with Jacuzzis, paddling pools and waterslides.
Camping International boasts an exceptional setting. Its ideal location means you can enjoy a swim with a view of the mountains, and Jacuzzis with 360° panoramic views of the most beautiful peaks in the Pyrenees.
Opening hours :
9 a.m. to 8 p.m. (July/August; heated pools maintained at 28°C in accordance with ARS recommendations)
9 am to 7 pm (June/September)
Swimming trunks are recommended (no shorts).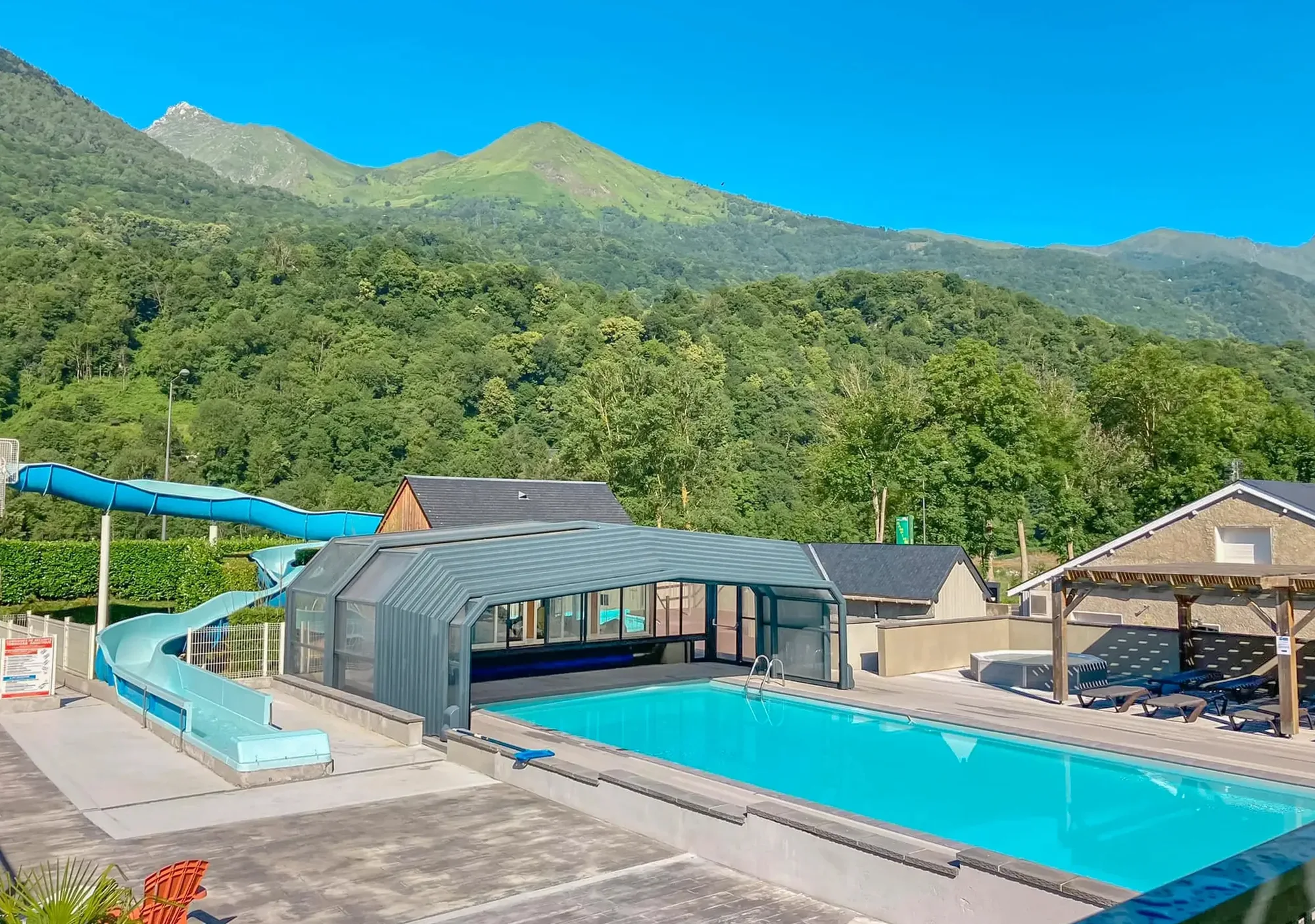 Heated swimming pool in the Hautes-Pyrénées
A water park in the Pyrenees awaits you with :
For the little ones, there's a heated paddling pool (28°C) with a small slide and water games (12/07 to 22/08);
Heated swimming pool (28°C ) with retractable cover; (from 02/06 to 18/09);
A heated swimming pool (28°C) with waterfall, counter-current, massage bench, etc. (from 24/06 to 03/09);
A waterslide for the more energetic (from 01/07 to 03/09);
A covered, heated jacuzzi reserved for adult relaxation (3/07 to 31/08);
Heated outdoor jacuzzi (28°C); (from 02/06 to 18/09).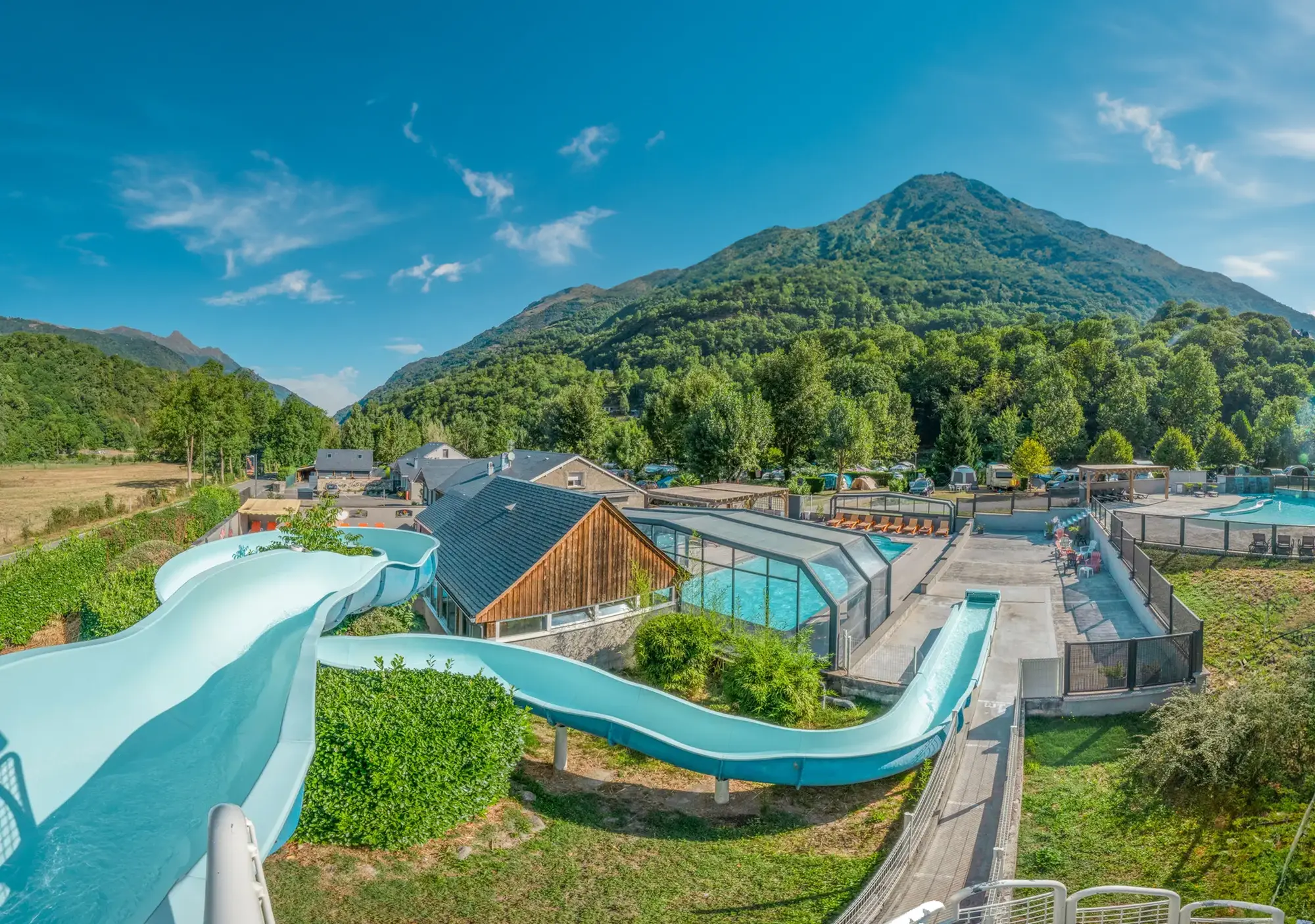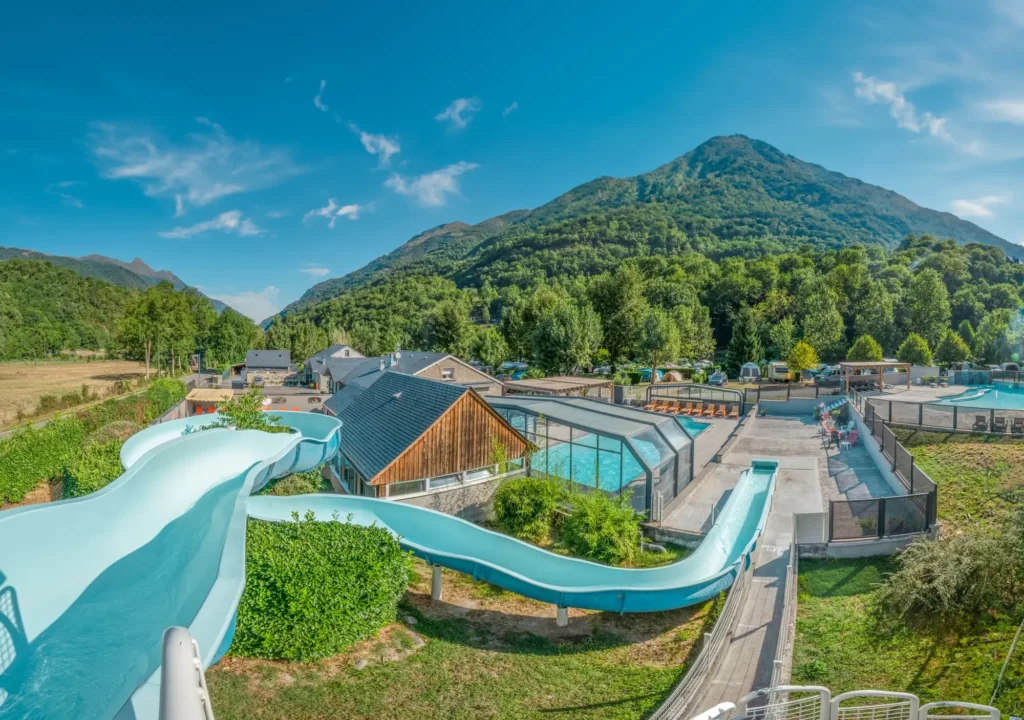 The waterslide at the Luz-Saint-Sauveur swimming pool
From 01/07 to 03/09, enjoy our waterslide in the Gavarnie valley, with aquafreaks for the safety of our little campers.
A real attraction on the campsite, it delights the youngest (and the oldest!) and promises a refreshing laugh between two "splashes" in the pool…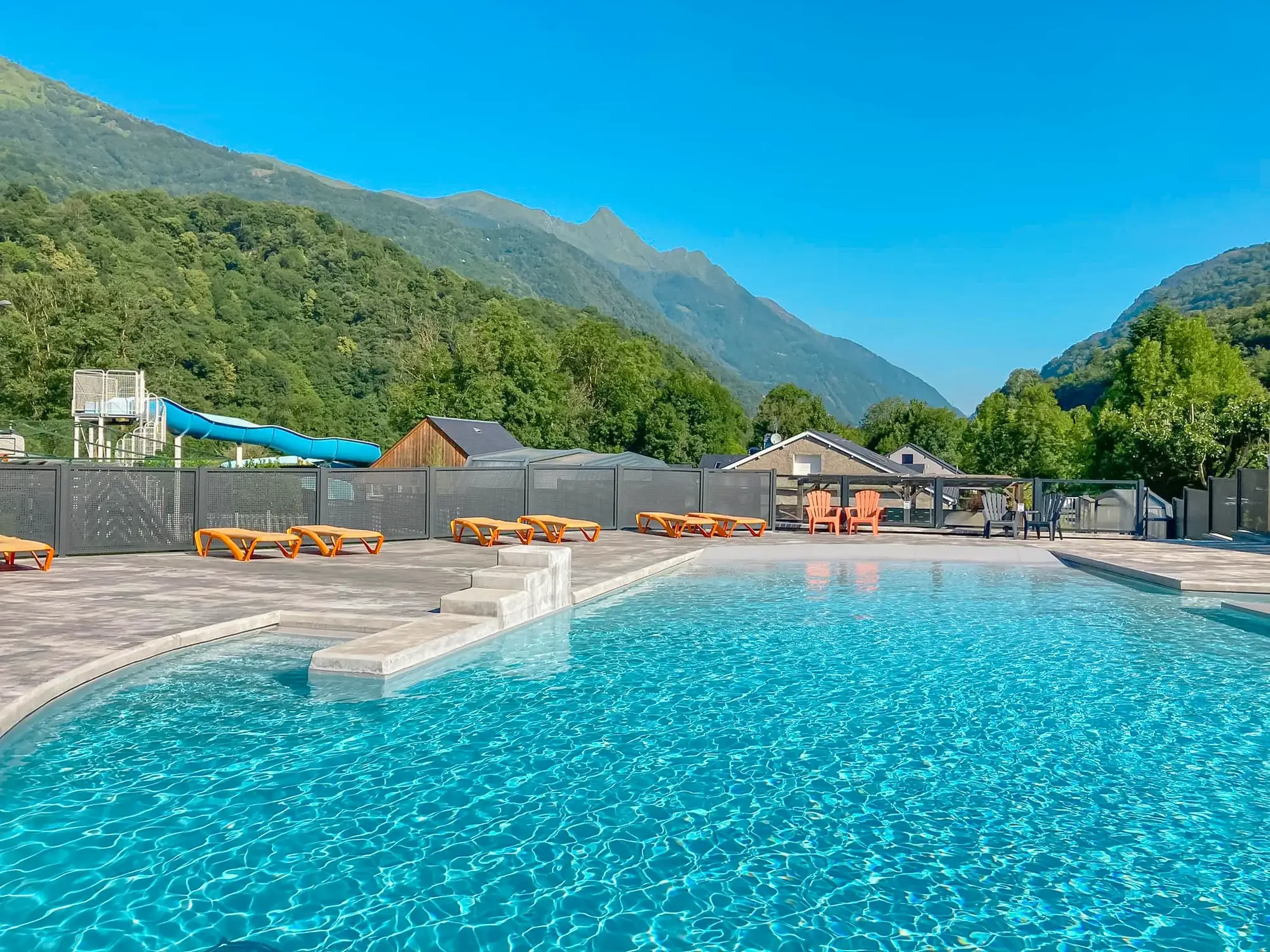 What do our customers think of our pool?
The new facilities are top-notch, and the pool is great.
See you next time if you come back to your beautiful region… bye!!
Quiet, clean family campsite close to beautiful sites. The convivial areas: bar, restaurant, children's house are all very pleasant. The pools offer beautiful mountain views. Martine warmly welcomes children and their parents to the Children's House in the mornings and evenings, and offers a wide range of adapted activities.
A great campsite. Regular, but not overly intrusive, entertainment enables sports enthusiasts, hikers and cyclists to get a good night's sleep and recuperate! Two swimming pools and two Jacuzzis with views of the peaks. Children's entertainment every morning. […]
Discover our services, the entertainment and the rentals!